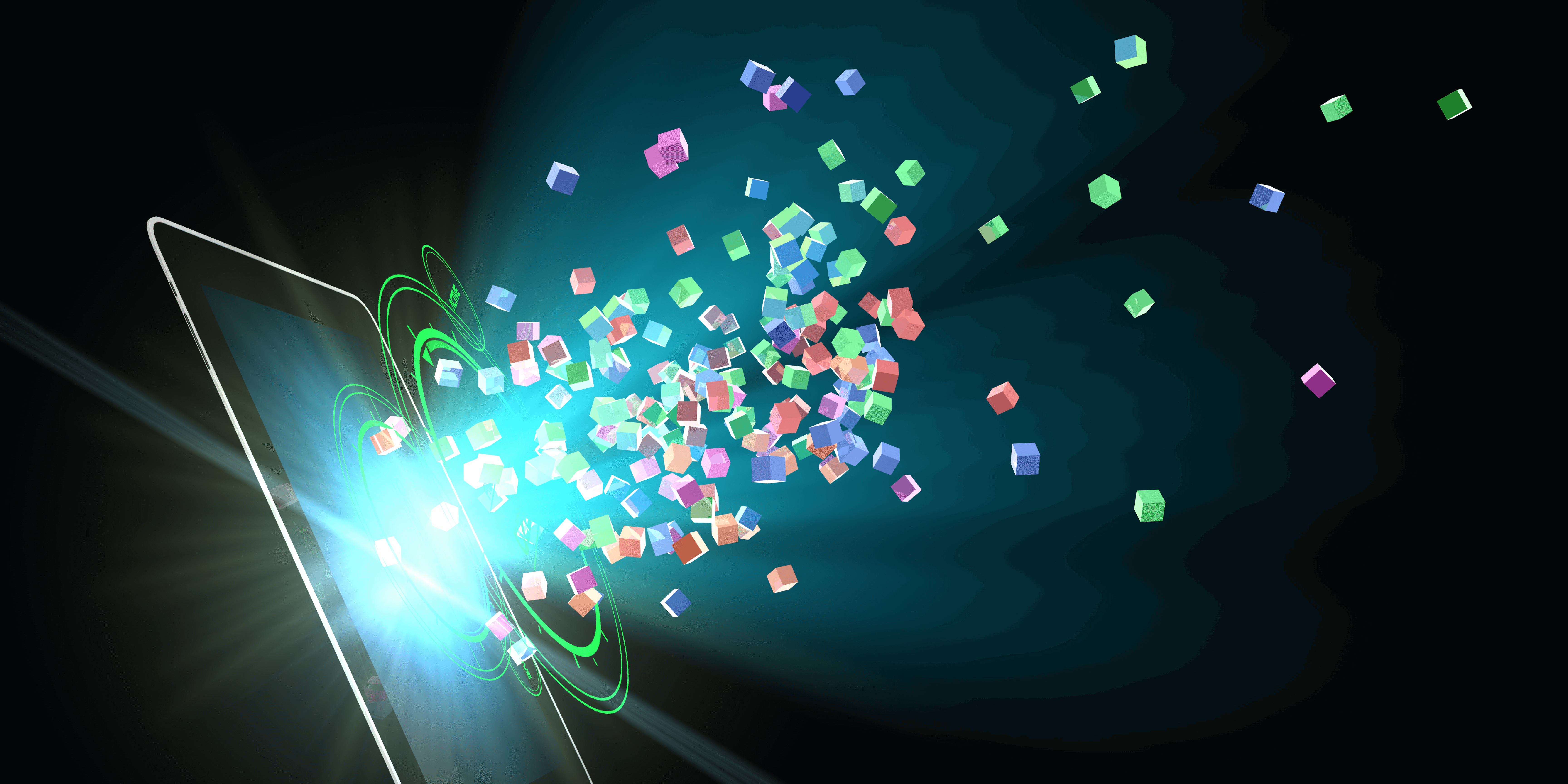 Background 
The client is one of the top healthcare providers in the United States, offering a variety of medical services such as primary care, virtual care, and urgent care through nearly 200 medical centres nationwide. Their medical professionals are trained to diagnose and treat a wide range of illnesses and injuries, including common ailments like colds and flu, as well as more serious conditions such as broken bones and lacerations. They also offer diagnostic testing, physical exams, and vaccinations. With a focus on providing quality healthcare that is accessible and affordable, this company has become a popular choice for people seeking convenient medical care. 
However, the growth of the organization over time has led to a bloated IT portfolio, resulting in redundant, outdated, or underused applications. The lack of IT strategy and planning has created challenges for the healthcare provider in maximizing use of existing applications and optimizing the costs. 
Problem
The healthcare provider needed to rationalize their IT infrastructure to maximize use of existing applications and eliminate redundant costs. They wanted to streamline their IT portfolio by eliminating redundant and outdated applications, while also identifying opportunities for modernization and standardization. 
Framework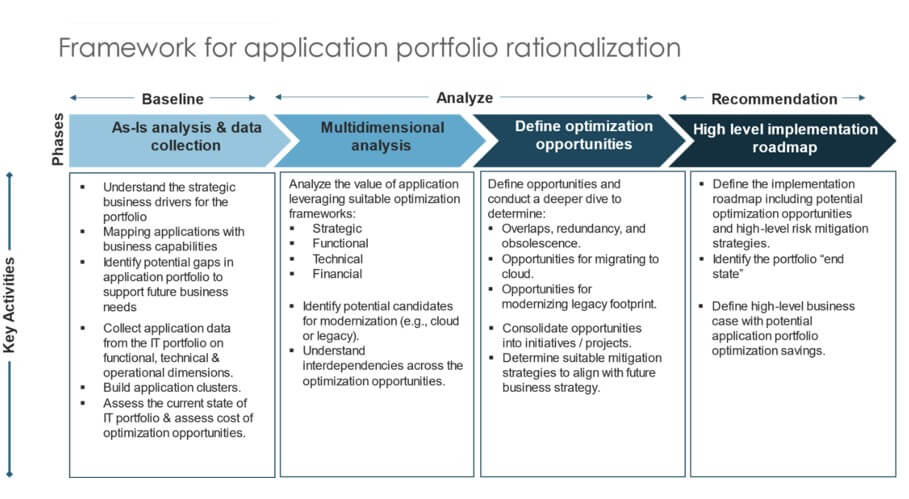 Solution
Navikenz completed a detailed analysis of the healthcare provider's IT estate, including infrastructure and applications, and identified various areas for corrective actions. Navikenz identified opportunities for improving the patient experience, enhancing productivity of healthcare associates, delivering cost savings and improving operational efficiency. The analysis and recommendations were presented to the healthcare provider's board of directors, and these were accepted for implementation.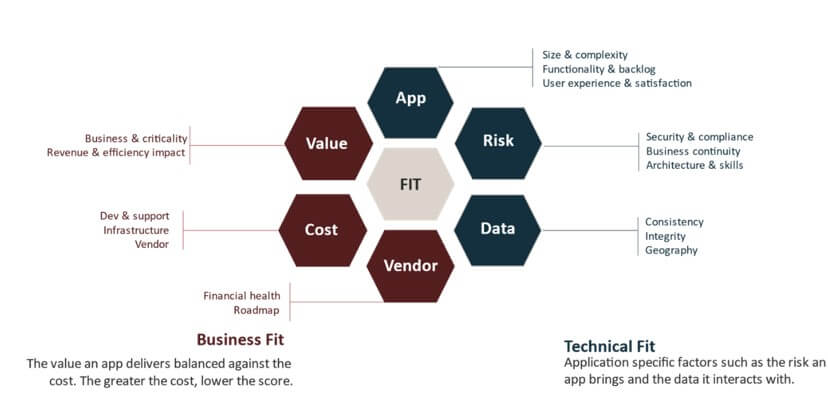 Navikenz developed a scoring framework to assess each application based on six key attributes. The scores were used to determine which applications should be rationalized, invested in for performance improvement, or standardized for future use. 
Results
The detailed IT portfolio analysis identified 12% of the applications that could be rationalized, leading to significant cost savings for the healthcare provider. Additionally, 30% of the applications were identified for investments to improve their performance, enhance functional features, and provide focused training to users to promote better usage.  
Navikenz's comprehensive IT portfolio study, analysis and recommendations helped the healthcare provider to identify and eliminate duplicate software applications, improve efficiency, simplify portfolio complexity, and lower the total cost of ownership (TCO) for their application portfolio. The healthcare provider was able to improve growth and achieve operational efficiencies, improve profits, and deliver higher value to their shareholders. The Application Portfolio Rationalization (APR) conducted by Navikenz helped the healthcare provider get a detailed view of their current IT estate, identify high-potential optimization opportunities, and align it better to their target IT estate plan.
To streamline your IT portfolio and unlock significant cost savings for your organization with Navikenz's Tech Due-diligence and organisational assessment services, please write to [email protected].