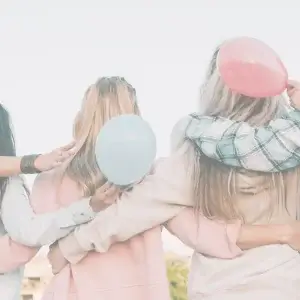 WeLive Foundation is a non-profit organization that focuses on improving the lives of care leavers who have transitioned out of childcare institutions. The foundation's program provides residential support for care leavers, allowing them to live independently and build fulfilling lives. The program is built around two pillars - Well-being and Work-readiness - catering to the needs of care leavers across various domains, including physical health, emotional well-being, education, vocational skills, financial independence, and housing. 
The foundation emphasizes the importance of enabling care leavers to work on part-time or full-time jobs while studying or acquiring skills for their future, promoting self-reliance, self-respect, freedom, and dignity in care leavers. The foundation's supportive and nurturing community living environment, along with a robust peer and mentor network, provides an atmosphere for care leavers to grow as capable and independent adults. WeLive Foundation's program has the potential to reach thousands of young people across multiple cities through the replication of its successful model. 
WeLive foundation does not have the benefit of a centralized program management system. Due to its absence, the ongoing activities in the foundation rely on a widely distributed collection of MS Excel, Word Documents, Google Sheets and other documents. This has resulted in several challenges, including but not limited to ineffective management of the Youth Programme, difficulties in keeping track of communication and expenses, poor engagement of young people with the programme, and ineffective communication with facilitators and counsellors.  
Problem - The absence of a centralized management system is hindering the effective management of the Youth Programme, leading to difficulties in communication, engagement, and tracking of expenses. 
Navikenz designed a centralized management system to digitize all the operations of the organization, making it easier to manage the Young Persons program, track communication and expenses, and engage with facilitators and counsellors effectively.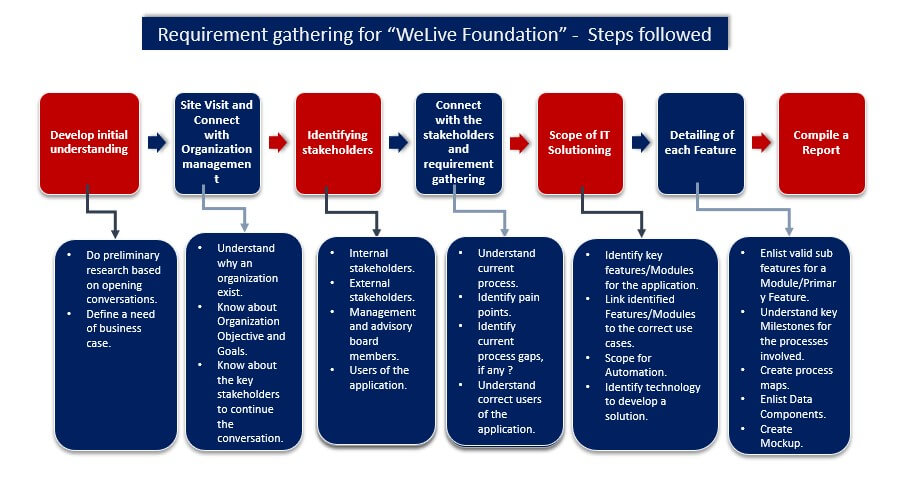 Navikenz also provided a number of other recommendations to streamline the operations and adopt simple and frugal technology solutions to enhance the efficiency of operations.  
The design and recommendations were presented to all key stakeholders of the organization to enable them to understand the proposed solution and further guide its implementation for everyday use. Adopting this solution will help the organization manage its operations more efficiently and effectively, leading to improved outcomes for the Young Persons program and the organization as a whole. 
 Conclusion: 
WeLive foundation will enhance its Young Persons relationship management process by introducing the new centralized program management solution. This will be implemented collaboratively adopting Agile development principles with phases such as requirements gathering, design, development, testing, and deployment. Additionally, the organisation will offer staff training to ensure they have the required skills to utilize the new system effectively. 
Implementation of a centralized program management solution using digital technologies at WeLive Foundation will improve the management of operations related to the Young Persons program, enable efficient tracking of communication and expenses, better engagement with the participants, continuous engagement with facilitators and counsellors, and will improve the overall outcome for the Young Persons.